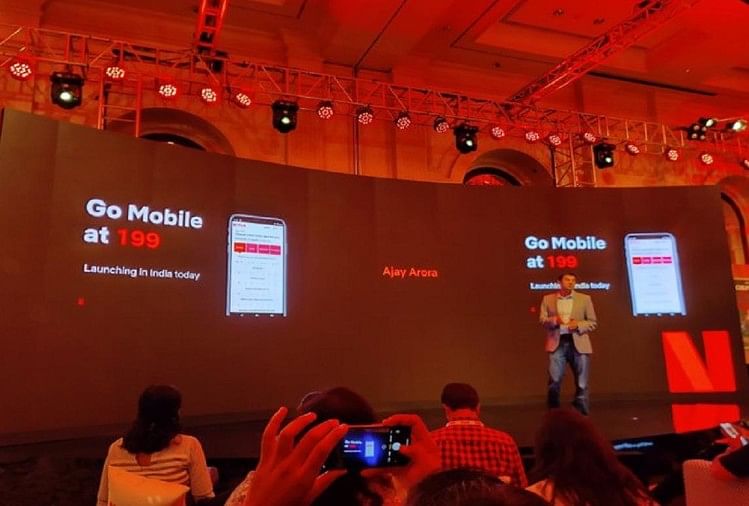 Netflix has introduced the cheapest plan for Indian mobile users, putting an end to the speculation that has been surfacing for the last several months.
Netflix has introduced a monthly plan for mobile users, which costs Rs 199.
At this price, customers will get SD quality and can be used on a single screen.
In other words, Netflix can be used on a single phone under the Rs 199 plan.
The company has named this plan Go-Mobile.
This mobile plan can be used on smartphones and tablets.
Also, let us tell you that under this plan you will not be able to watch videos on TV by casting screens.
Netflix, Hot Star and Amazon Prime Video will now be fiercely contested, as Amazon Prime is available at a monthly price of Rs 129 and Hot Star is available for Rs 199.
Let me tell you that last week, Netflix had said in a statement that after testing of the last several months, the company has decided to introduce a low-cost plan for mobile users, which will benefit millions of users in India.
Significantly, Sacred Games Season-2 is scheduled to release on August 15.
Apart from this, many shows are queuing up on Netflix.
In such a situation, it is expected that the company will launch its cheap plans for mobile users by next month.